US State Department spokesman Ned Price has confirmed that the country did not make any financing offers on Turkey's request to purchase F-16 fighter jets.
The confirmation follows Turkish President Tayyip Erdogan's comments made on Sunday over Washington's offer to Ankara for the F-16 sale in return for Turkey's investment in the F-35 programme.
Turkey was expelled from the F-35 fighter jet programme in July 2019 after it accepted delivery of the S-400 missile system from Russia.
In a press briefing, Price stated that the US Defense Department remains in consultations with Turkey on a blocked order of F-35 fighter planes.
Price said: "When it comes to Turkey, we strongly value our partnership with our Nato ally Turkey. It's an important Nato ally.
"We have longstanding and deep bilateral ties, and Turkey's continued Nato interoperability remains a priority.
"The Department of Defense does remain in consultations with Turkey on the F-35 programme."
"Turkish officials have publicly acknowledged their interest in purchasing F-16 aircraft. We would refer you to the Turkish Government to speak to its defence procurement plans.
"What I can say is the United States has not made any financing offers on Turkey's F-16 request."
Last week, Turkey reportedly requested the US for the sale of 40 F-16 fighter jets as part of initiatives to upgrade the country's airforce.
The US State Department and Congress must approve the multibillion-dollar deal. They also have the authority to block it.
Free Report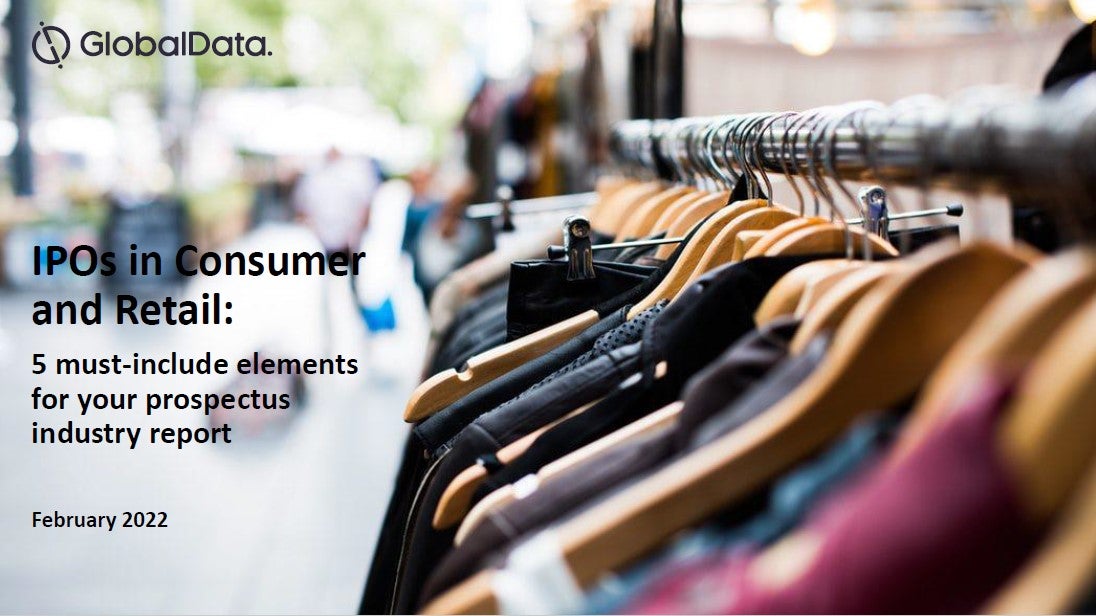 What's missing from your IPO industry assessment?
IPO activity all but stopped in 2020, as the investment community grew wary of the effects of COVID-19 on economies. No matter how deserving a business was of flotation, momentum was halted by concerns of when a 'new normal' of working patterns and trade would set in. Recently, sentiment has changed. Flotations picked up again during the second half of 2021, and now in 2022 the mood is decidedly optimistic. Business leaders have their eyes on fast rebounding economies, buoyant market indices and the opportunity once again to take their businesses public. As a result, global IPOs are expected to hit back this year. With GlobalData's new whitepaper, 'IPOs in Consumer and Retail: 5 must-include elements for your prospectus industry report', you can explore exactly what is needed in the essential literature. GlobalData's focus lies in the critical areas to get right:
Macroeconomic and demographic environment
Consumer context
Industry environment
Competitive environment
Route to market
Interested to learn more about what to include in your IPO Industry Assessment report? Download our free whitepaper.
by GlobalData