The UK Government has announced funding for the development of drone swarm technology for military utility as part of the 'Many Drones Make Light Work' project.
A consortium led by autonomous system solutions specialist Blue Bear Systems Research received funding of £2.5m from the Defence and Security Accelerator (DASA).
The funding will help move 20 unmanned aerial systems (UAS) into the final stage of development, which will ultimately be managed by the Defence Science and Technology Laboratory (Dstl).
The Ministry of Defence (MOD) intends to make use of the potential military benefits offered by employing a swarm of drones to collaborate in achieving a common goal.
Advantages of operating a swarm include reduced operating costs and enhanced system efficiency.
A swarm is also capable of providing increased resilience in a range of areas, including situational awareness, medical assistance, logistics resupply, explosive ordnance detection and disposal, and confusion and deception.
UK Defence Procurement Minister Stuart Andrew said: "The MOD continues to invest in pioneering technology that enhances capability, reduces risk to personnel and enables us to better perform our tasks.
"Drone swarm technology can revolutionise how we conduct intelligence gathering, humanitarian aid, disposal of explosives and supply our troops on the battlefield."
"The future project phase is set to involve the development of a 'self-sufficient' UAS swarm to enable the military to operate in complex and contested environments."
In addition to Blue Bear Systems Research, the contracted team includes IQHQ, Plextex, Airbus and the University of Durham.
At the end of the 18-month 'integration concept evaluation' phase, the team will have the opportunity to undertake live flight demonstrations to the military.
Blue Bear Systems managing director Ian Williams-Wynn noted that the project will focus on deploying next-generation autonomy, machine learning, and AI to reduce the number of operators required and the training time.
Williams-Wynn said: "This allows very complex swarm-based missions to be performed simultaneously against single or multiple targets in a time-sensitive and highly effective manner."
The future project phase is set to involve the development of a 'self-sufficient' UAS swarm to enable the military to operate in complex and contested environments.
DASA launched the Phase 3 competition in October to invite proposals for innovative approaches to develop and evaluate the military utility of a swarm.
Last month, UK Defence Secretary Gavin Williamson stated that the Transformation Fund will be used to develop swarm squadrons of network-enabled drones that can confuse enemy air defences.
Williamson added that the MOD expects to deploy the drone swarm by the end of this year. The swarms are planned to operate alongside UK's F35 and Typhoon combat aircraft.
Free Report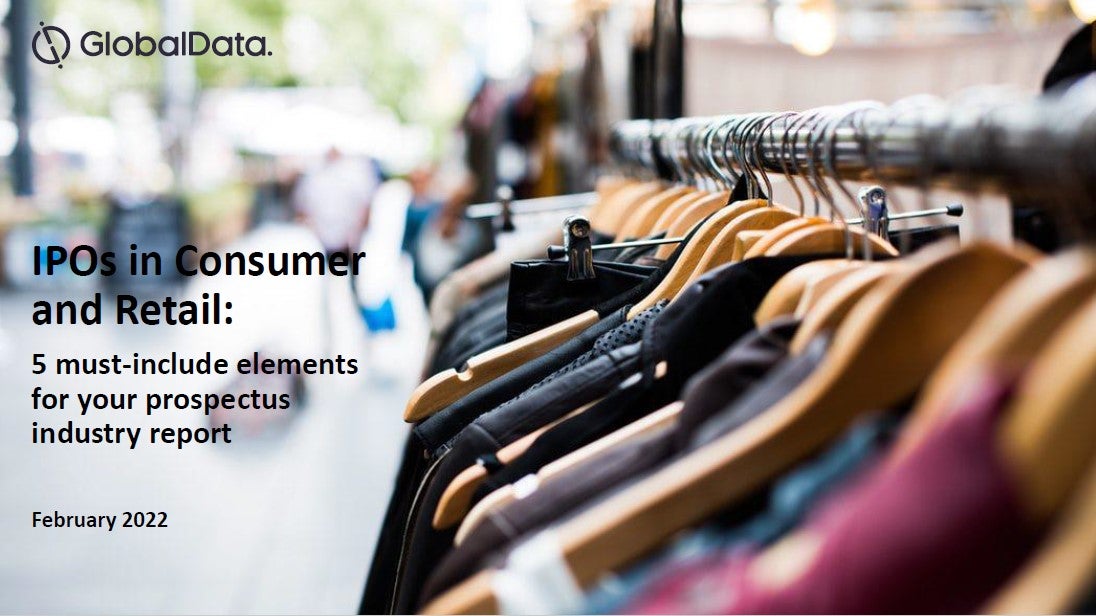 What's missing from your IPO industry assessment?
IPO activity all but stopped in 2020, as the investment community grew wary of the effects of COVID-19 on economies. No matter how deserving a business was of flotation, momentum was halted by concerns of when a 'new normal' of working patterns and trade would set in. Recently, sentiment has changed. Flotations picked up again during the second half of 2021, and now in 2022 the mood is decidedly optimistic. Business leaders have their eyes on fast rebounding economies, buoyant market indices and the opportunity once again to take their businesses public. As a result, global IPOs are expected to hit back this year. With GlobalData's new whitepaper, 'IPOs in Consumer and Retail: 5 must-include elements for your prospectus industry report', you can explore exactly what is needed in the essential literature. GlobalData's focus lies in the critical areas to get right:
Macroeconomic and demographic environment
Consumer context
Industry environment
Competitive environment
Route to market
Interested to learn more about what to include in your IPO Industry Assessment report? Download our free whitepaper.
by GlobalData